ROOMS WITH A VIEW
Lodging at Orvis Hot Springs & Spa
For your convenience and maximum soaking time in our natural hot springs, we have six comfortable, themed rooms on the upper floor of the main building. Our bed and breakfast style rooms are fully remodeled, offer a variety of pillow-topped bed sizes, and feature locally made furnishings. All guests share two full bathrooms, accessed from the private hallway between the rooms.
Registered guests have 24-hour access to all of our hot springs facilities, beginning the day of check-in through the entire day of checkout. Each bedroom is stocked with our coveted Orvis Hot Springs hooded bathrobes, an ample supply of towels, and bottled water to enhance your visit. You'll feel pampered and privileged as you enjoy the tubs, pool, ponds and sauna at all hours, including under the peaceful late-night skies and the magical sunrise.
Lodging guests can enjoy drinks from a self-service coffee station upstairs starting at 7:00am. A small refrigerator is in each guest room, and a community kitchen with utensils, cookware and dishes is available downstairs. Our front desk staff would be happy to recommend markets and restaurants, plus we have several local menus to view in our lobby. A wide selection of dining options can be found a mile north in Ridgway, eight miles south in Ouray, and 26 miles north in Montrose.
To aid in your relaxation, our rooms do not have telephones or televisions, but we do provide free, high-speed wireless internet. Smoking is only permitted in the Antique Room. See room descriptions below to learn about each of our themed rooms that provide authentic southwest Colorado ambiance.
24 hour access to the hot springs

Community shared bathrooms

Access to the community kitchen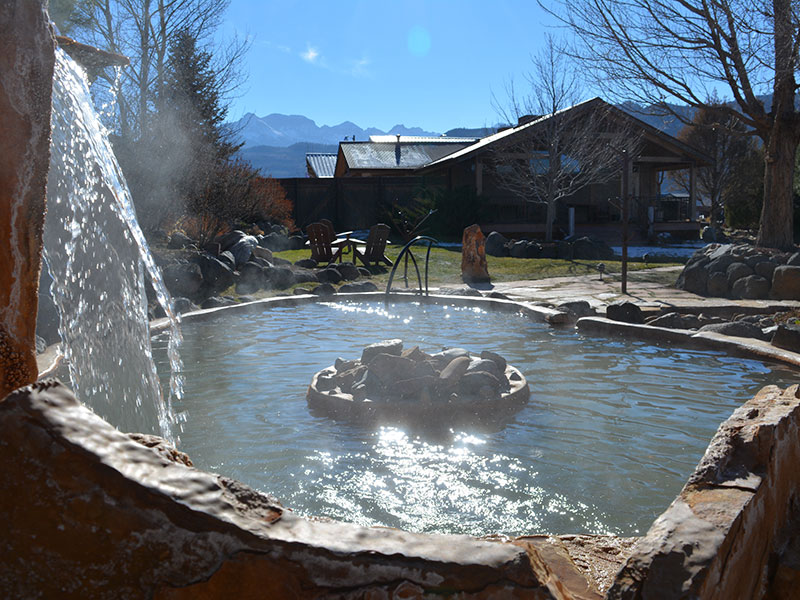 Lodging Room Rates 
One Room, One or Two Adults: $209 + tax per night
Includes soaking for two adults for two days – an $112 value
Each Additional Adult: $60 per night
Each Additional Child, 3-12 years old: $25 per night
---
All six of our rooms share two full bathrooms, each with a shower, sink and toilet.
Membership prices do not apply to camping or lodging room rates.
A valid credit card in your name is required for all lodging reservations.
To ensure a quiet environment, all lodging guests must be at least 3 years old.
Sorry, pets are not allowed in rooms or the facility (other than Wayne and Garth, the resident cats).
The Community Kitchen
We provide a community kitchen downstairs if you choose to prepare your own meals or grab a cup of coffee or tea provided free of charge. Our front desk staff would be happy to assist you with local restaurant recommendations.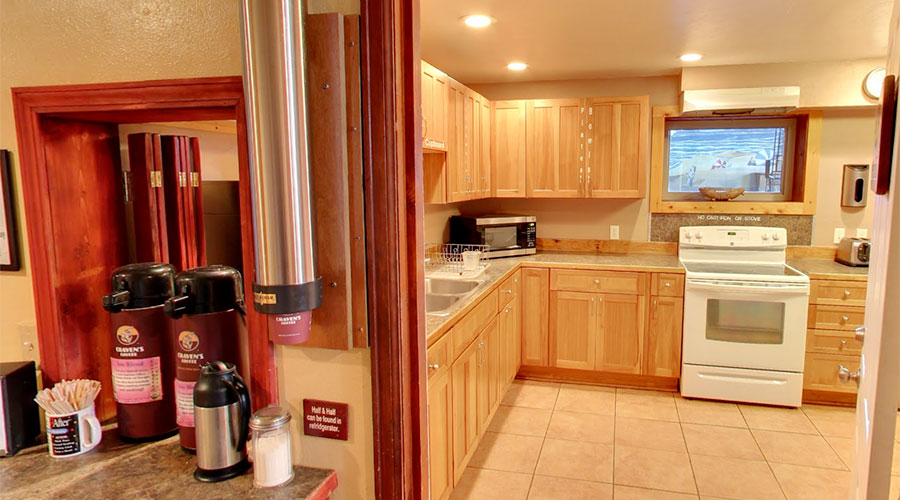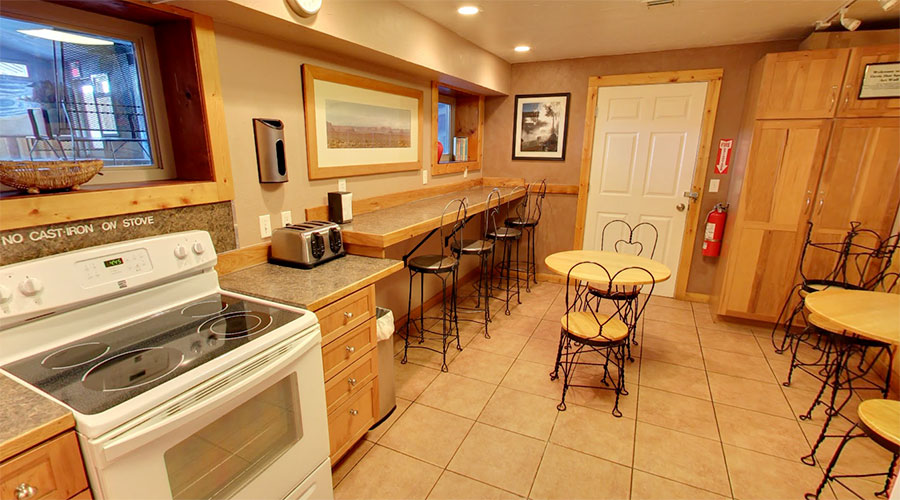 GENERAL INFORMATION
Lodging Check-in & Check-out Information & Policies
Lodging check-in is between 3:00pm and 8:00pm. As a courtesy to other guests, you must register in person by 8:00pm or have called for late check-in instructions to access the property (for guests who have previously stayed with us).
All overnight guests are required to show a valid ID at check-in.
All lodging guests under 18 years old must be accompanied by a parent or legal guardian.
No additional guests besides those with a paid reservation and signed in may stay overnight on the property.
On check-in day, room guests may arrive as early as 9:00am to soak in the hot springs. Please notify the front desk that you are a room guest for that night and they will make arrangements for you.
Housekeeping for each room is done daily. Please be courteous and respectful of staff cleaning duties.
Lodging check-out time is 11:00am. Late check-out could incur additional charges.
Guests may stay and soak until 9:00pm on the day of checkout. Once you have checked out, you must use the downstairs facilities for the remainder of your stay.
Pending availability, registration for additional nights must be made by 11:00am.
Orvis Hot Springs treats all guests equally.
Only a few rooms which keeps it very nice and quiet, especially at night. Excellent job on landscaping, makes every pool feel secluded, creates perfect little pockets of serenity. Beds are comfortable, and their cots are legitimately soft and cozy, just as much as their regular beds. Well worth every trip we make, even with a 6 hour drive to get there. Book early, you won't regret it!
Ridgway, Colorado Area Activities
Besides soaking in our natural hot springs (like that isn't enough), many other popular Colorado activities and events can keep you busy during your visit. Hiking, biking and four-wheeling trails spread out in almost every direction. Take a hot air balloon ride with spectacular views or a scenic drive on the Million Dollar Highway or one of our many historic byways. You're whole family is sure to enjoy a few hours at the Ridgway State Park and reservoir, with its many water and land-based recreational opportunities. And don't forget about rafting, fishing, canyoneering, horseback rides, ghost towns, museums, skiing, snowshoeing, and ice climbing, as well as shopping, arts and entertainment. Plus, have you heard that Ridgway is becoming a haven for foodies? Our culinary offerings are diverse and feature delicious, locally sourced foods and drinks. For more information, please visit RidgwayColorado.com